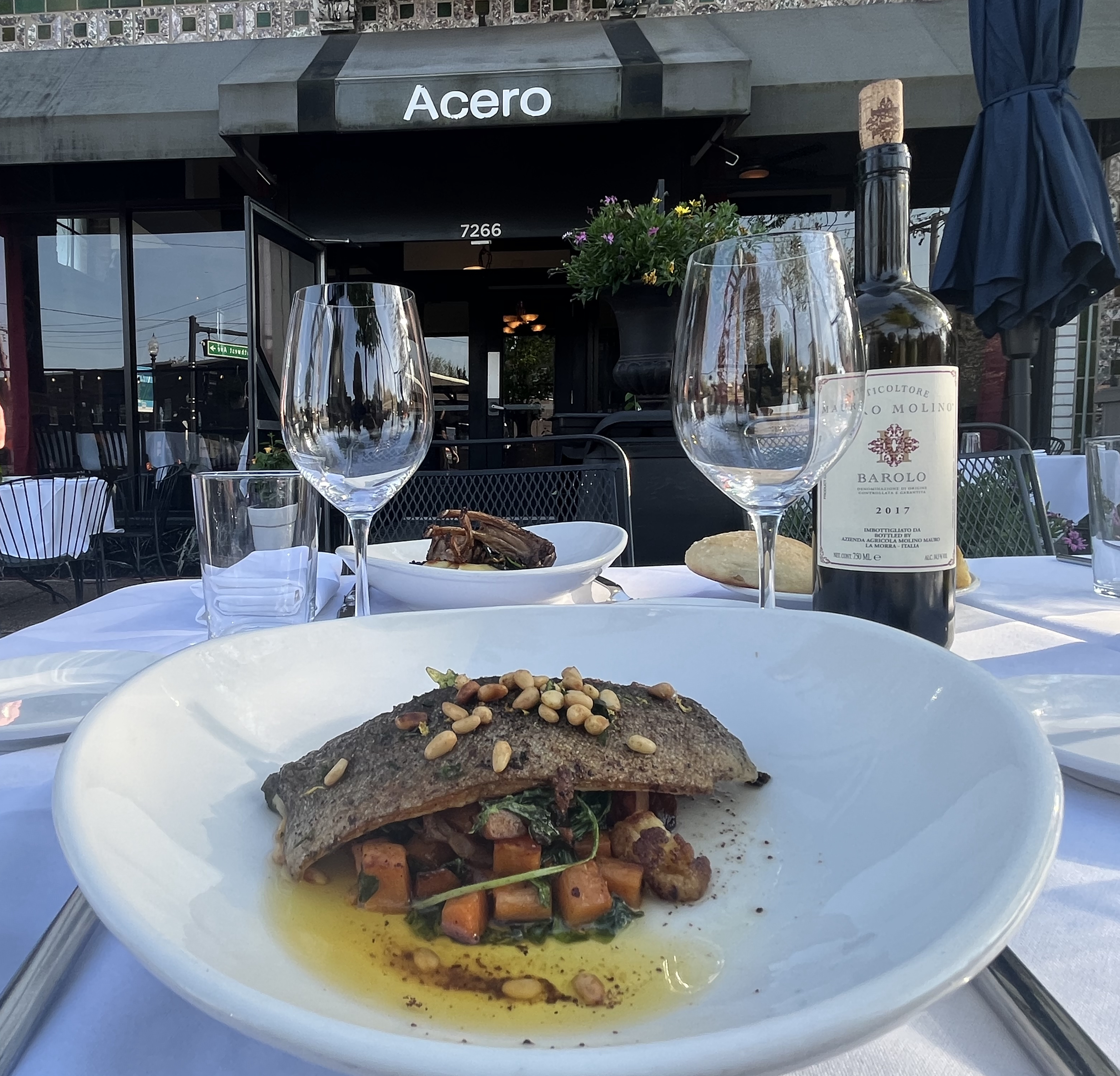 Our Food
Please call us at (314) 644-1790 in advance to make your reservations or for a carry-out order.  Thank you for ongoing support!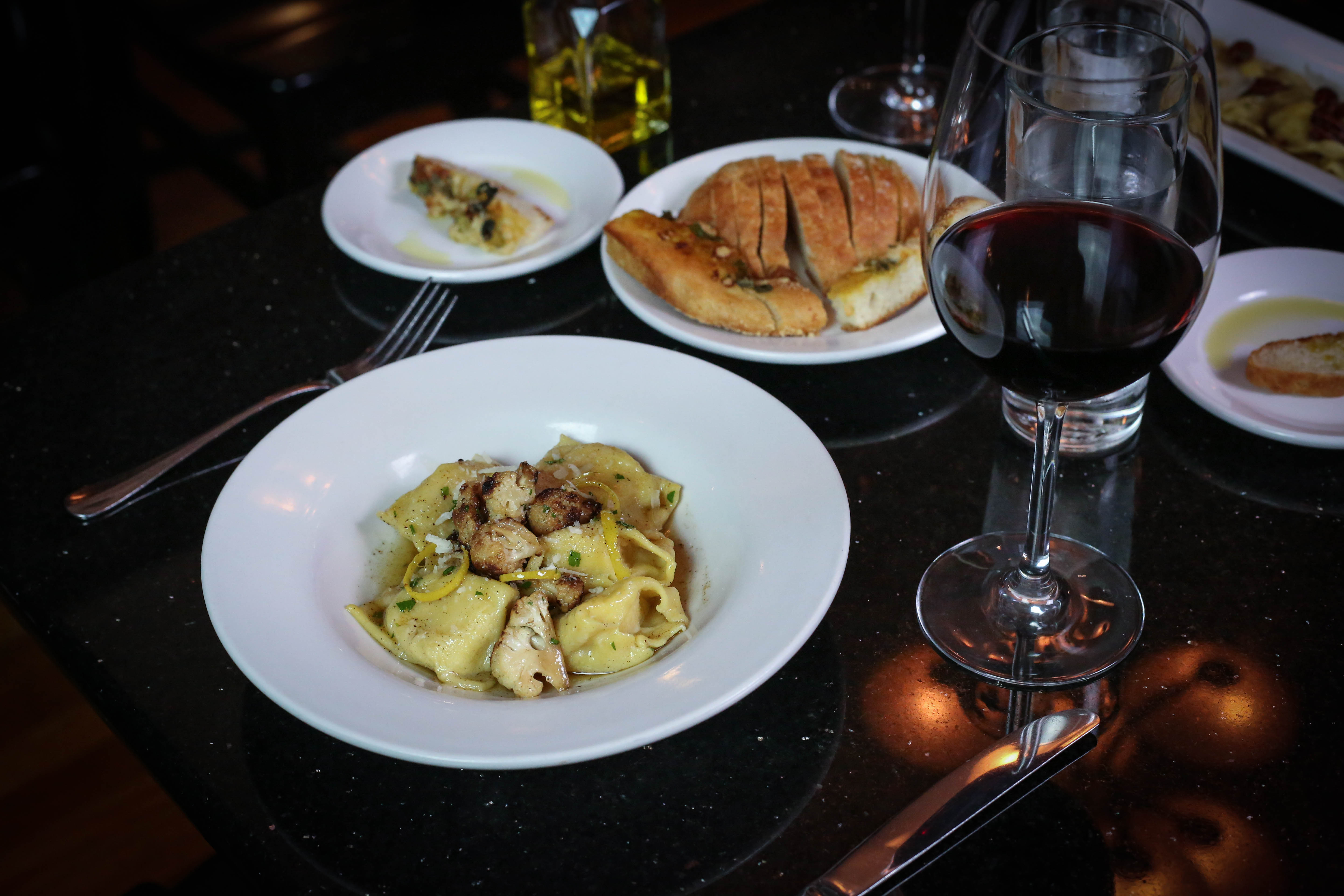 The menu at Acero is all Italian, top to bottom.
Start with salumi and formaggi, our selection of cured meats and cheeses or antipasti to whet your appetite. With our fresh, homemade pasta and exquisite preparation, we believe Acero is offering dishes that are unlike any in the St. Louis area. You'll also have a hard time not salivating when you see pictures and reviews of our famous Egg Raviolo. Ladue News described it well… "a gorgeous egg yolk the color of a Tuscan sunset ensconced in a delicate pasta and resting in a rich sauce."
Entrée selections feature favorites of grassfed beef, specialty salumi & formaggi, housemade pastas and seafood selections, which will vary due to availability and perfection. We create one-of-a-kind desserts in accordance with seasonal bounty limited only by our imagination. Acero offers a very unique experience in St. Louis, akin to an "enoteca" or small wine bar or café as found in several regions throughout Italy.